Fractional CFO & Financial Controller

Fractional Controllers and CFOs

Financial leadership at the ready. Meet your new fractional Controller.
Controller services may include:
Reviewing insurance coverage
Preparing for an annual or first-time audit or review engagement
Covenant monitor
Financing preparations and calculations
Stakeholder reporting
Support to your accountants with year-end reporting and tax planning projects
Should I hire a fractional, part-time CFO, Controller or both?
When building a robust accounting team, you may have questions regarding who to hire and whether to outsource talent instead of hiring internally.
You may need a Controller if you require the supervision of a bookkeeper or your internal accounting team.
By hiring a part-time Controller, you will also ensure accuracy in your financial reporting, assistance in the financial close process, risk mitigation, etc.
A fractional, part-time CFO will help your company if you need additional guidance and supervision of your finance team or if you need a more sophisticated reporting and analysis system, assistance with stakeholder reporting and better report package generation, or assistance with fundraising.
Regardless of what stage your business is in and what your goals are, you can greatly benefit from having a CFO and Controller on your team.
All our clients are assigned a CFO, Controller, Accounting Manager and Staff Accountant to ensure that the accounting work is being done at the appropriate levels. For example, your Controller should not be doing any data entry or bank reconciliations. Those tasks would be done at the Staff Accountant or lower accounting level so the Controller can focus on telling the story of your financials.
Have Peace of Mind
If your business has cash flows and is in a crunch, our fractional CFOs will work to lower outflows and increase inflow. Thereby, offering time and resources to sustain the business until it has returned to a health state.

We don't rest until you are satisfied because through an interactive process, you will learn more than ever about your own crypo currency journey and how you can improve your trading strategy.
FAQs
How much do Controller services cost?
Like our other services, it depends on what you need, but Controllership packages start at $500 per month.
Can I hire you for Controller services only?
How does the service work if I am an exisiting Forte Innovations client?
If I start with other Forte services, can I add Controller services later?
Starting as low as a few hours per month, having your own Controller may be more within reach than you thought.
Virtual CFO Services for Forte Innovations
When you choose Preferred CFO for virtual CFO services, you will be assigned the CFO who best fits your industry and project needs. Although this CFO will head your financial strategy, you will benefit from the experience of the entire CFO team's expertise, insights, and relationships.
Financial Forecasting
Consider financial forecasting as a financial roadmap that lays out the optimal course for achieving your objectives and offers recommendations on purchases, R&D, employment, capital raises, sales structure, and more. Your business data, industry trends, predictions, and business goals will be used by our virtual CFOs to create a month-by-month forecast with target and conservative projections that will serve as a roadmap to lead you from where you are now to where you want to be.
System Optimization
If you aren't receiving timely or accurate financial reporting, if your finances have become too complex to keep a pulse on your financial health, if you don't understand your cash flow, or if you need to transition your finances from basic historical accounting to more advanced and timely financial data, our virtual CFOs can assist. We will collaborate with you to create and implement the best financial systems, practises, and reporting for your business.
Profit Optimization
Make more money. Our virtual CFOs will examine your cash flow, vendor contracts, compensation strategy, and other factors to ensure you're getting the most out of your products or services. Changes to your resource or inventory management, vendor contracts, and how you use your existing cash can all have a significant impact on your bottom line.
Cashflow Issues
Our fractional CFOs can assist if your business is currently having cash flow problems due to low margins, high expenses, inventory tying up cash flow, or heavy accounts receivable. Our CFOs are pros in budgeting, cutting expenses, examining contracts, and improving financial systems.
Have a question or would you like to learn how a fractional, virtual CFO can drive value in your company? Reach out today!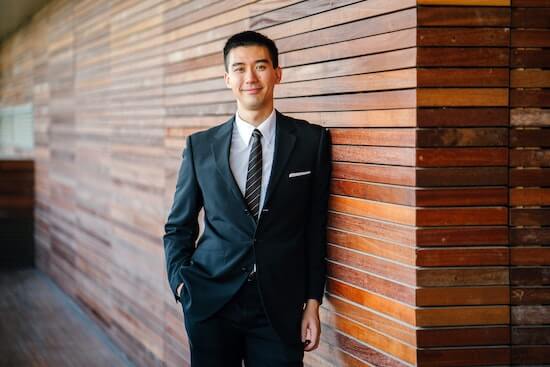 What is a virtual CFO?
A virtual CFO is a remote CFO who provides your company with high-level CFO services. This is an excellent way for smaller businesses to gain the experience of a high-level CFO without the expense of an in-house CFO with comparable experience.

A CFO is an extremely strategic hire for any size business. It should be viewed as an investment rather than a cost, because the right CFO will always provide a return on investment in the form of higher profit margins and cash flow, faster and more sustainable growth, more effective and efficient operations, improved vendor contracts and relationships, debt and equity funding, strategic relationships, and more.
What Can You Do?
Our strategic finance services include:
Profitability Analysis
SWOT Analysis Stable & Scalable Solutions
Long- and Short-Term Forecasting
Optimize Cash Flow
Vendor Analysis & Negotiation
Operational Benchmarking